Vinilgomma Srl: a history of expertise
Since 1968, the year of its foundation, Vinilgomma Srl has established itself as one of the most forward-looking Italian companies in the production and assembly of flexible rubber and stainless steel pipes.
A constant drive for innovation and improvement of production processes, total attention to quality and the ability to anticipate and respond efficiently to customer needs are the key values ​​of Vinilgomma Srl, which are based on a fundamental characteristic: competence of Vinilgomma staff.
More than fifty years of experience in the sector, with thousands and thousands of pipes produced and assembled: this is why the competence of Vinilgomma Srl is of the highest level and places the company as a market reference point.
Vinilogmma Srl is in fact able to offer a wide range of products ranging from low to very high pressure, with pipes from a minimum diameter of 5 mm up to a maximum of 250 mm, using only the highest quality and fully certified materials.
Vinilgomma Srl has established itself as an industry leader in the steel industry, developing solutions designed specifically to meet the specific needs of this sector.
Today Vinilgomma Srl is constantly expanding, and aims at continuous commercial and technological development, in order to offer its customers quality, competitiveness and flexibility.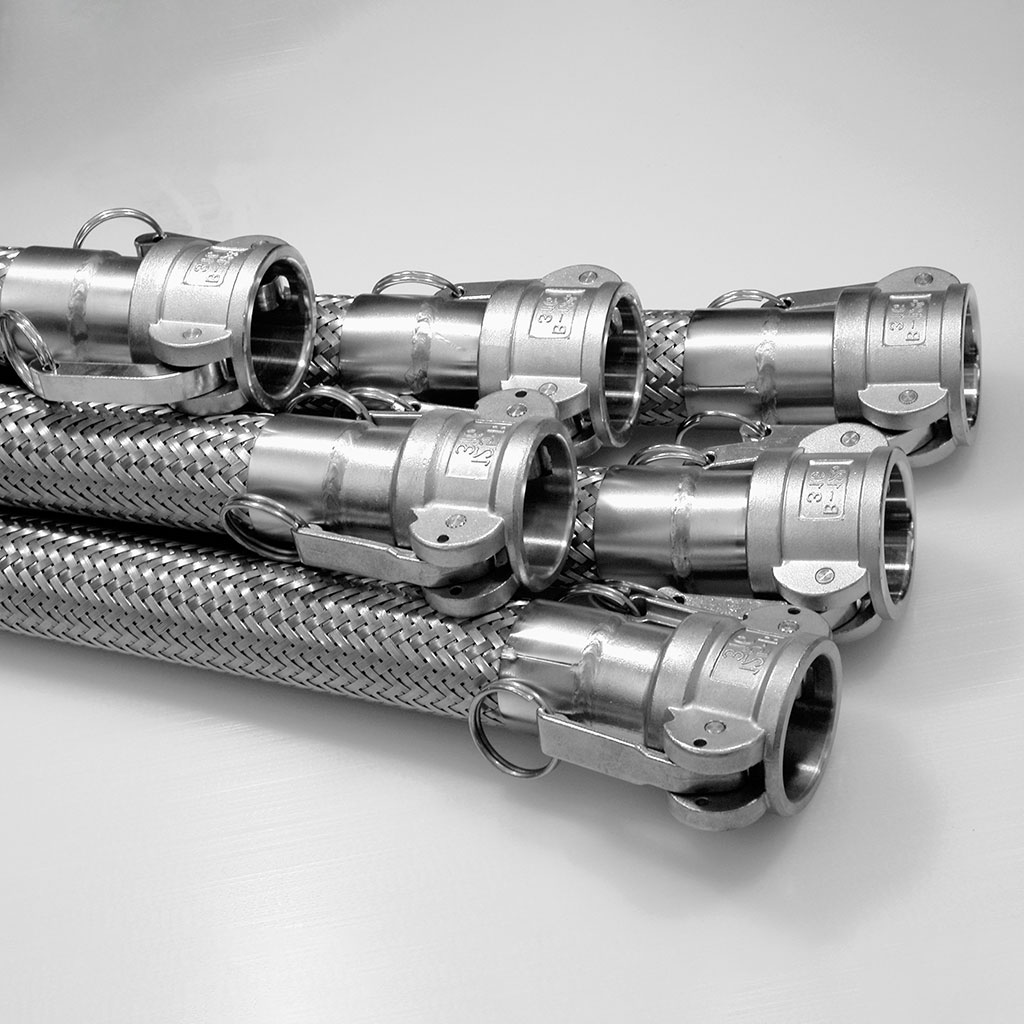 Reliability
Present on the market for over 50 years, Vinilgomma Srl has always been synonymous with reliability, in order to offer the customer high-performance, long-lasting pipes. Each step of production is constantly monitored: Vinilgomma carries out extensive tests on materials in compliance with international standards.
Flexibility
Offering tailor-made solutions that fully satisfy the customer's requests: to achieve this, it takes a great deal of technical expertise in the sector and the ability to produce and assemble the most suitable products in the best possible way. The experience in the field of its staff allows Vinilgomma Srl to respond to customers with maximum flexibility.
Quality
From production to assembly, Vinilgomma Srl follows every single project from start to finish, keeping every phase of processing under control, with constant attention to detail, and offering the customer the guarantee of maximum quality, certified by ISO 9001 standards. 2008 and PED 97/23 / CE.